Virtual Leadership Experience
FCCLA is excited to offer the first-ever Virtual Leadership Experience (VLE), a virtual enrichment program for chapter advisers to integrate FCCLA into your FCS classroom with career experts and FCCLA leaders providing information and resources on FCS Career Pathways and FCCLA National Programs. VLE will provide advisers and students the opportunity to hear from motivational speakers, strengthen real world skills, navigate a College and Industry Resource Fair, meet the 2020-2021 National Executive Council, explore Career Pathways, discover National Program presentations, and more! All Career Pathway and National Program presentations will be delivered in lesson plan format to empower advisers to incorporate all the enrichment videos, presentations, and activities into your FCS classroom through the lesson plans, resources, and materials provided. In addition to the VLE content, members can participate in Skill Demonstration Events and the FCCLA/LifeSmarts Knowledge Bowl.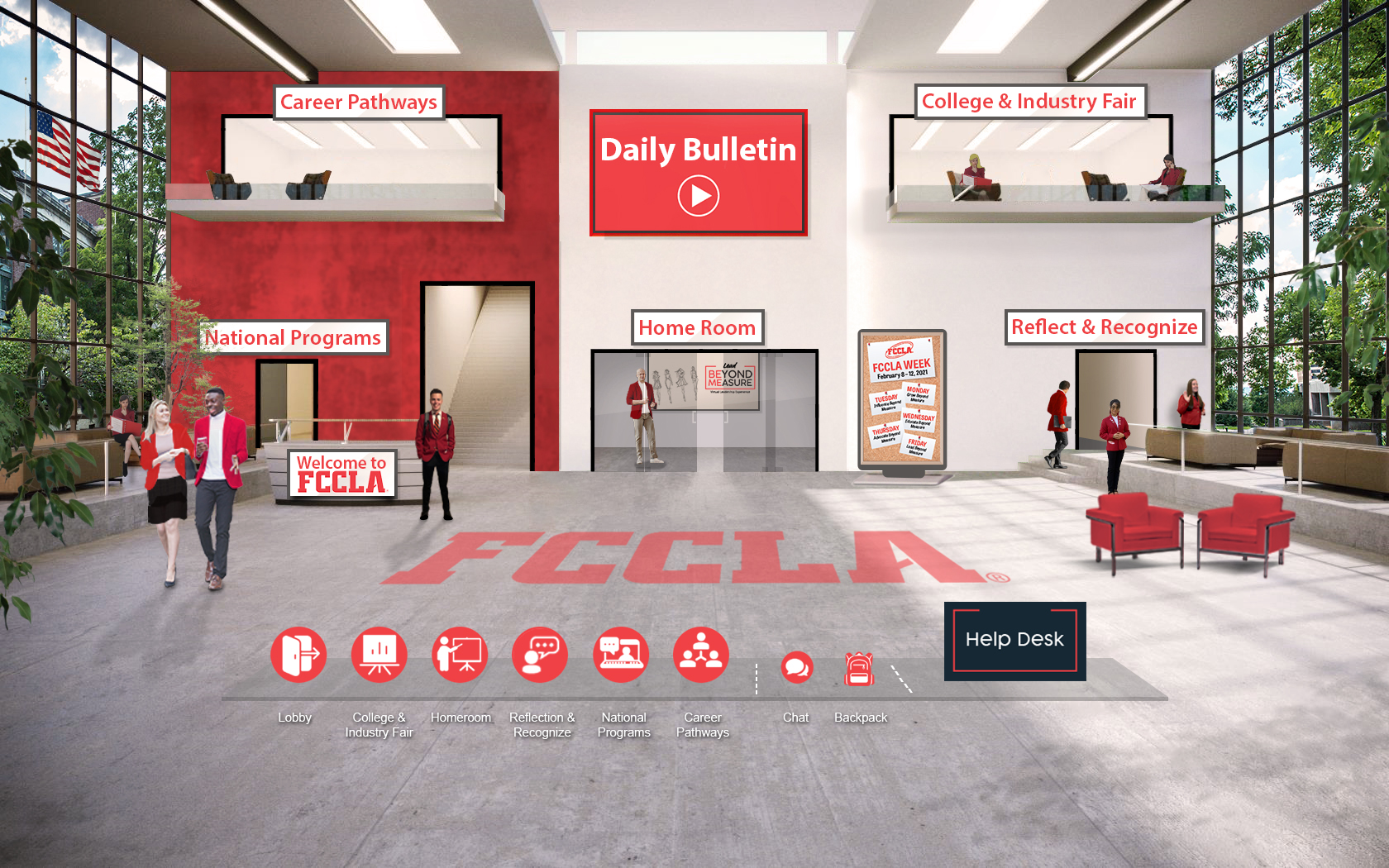 VLE will be hosted on a virtual platform, December 8, 2020 through February 12, 2021 and can be accessed through the comfort and convenience of your home or classroom. Chapters will need to register for VLE to get access to the FCS enrichment videos, lesson plans, and materials. All corresponding materials to the content videos can be downloaded. To access the platform, you will need a computer, personal tablet, or mobile phone with internet access. Each affiliated member of a chapter can log into the virtual platform using their unique email address on file in the FCCLA portal. As VLE gets closer, FCCLA will provide all registered attendees with the platform URL. Technical support will be available if you have issues logging in or navigating the platform.