Resources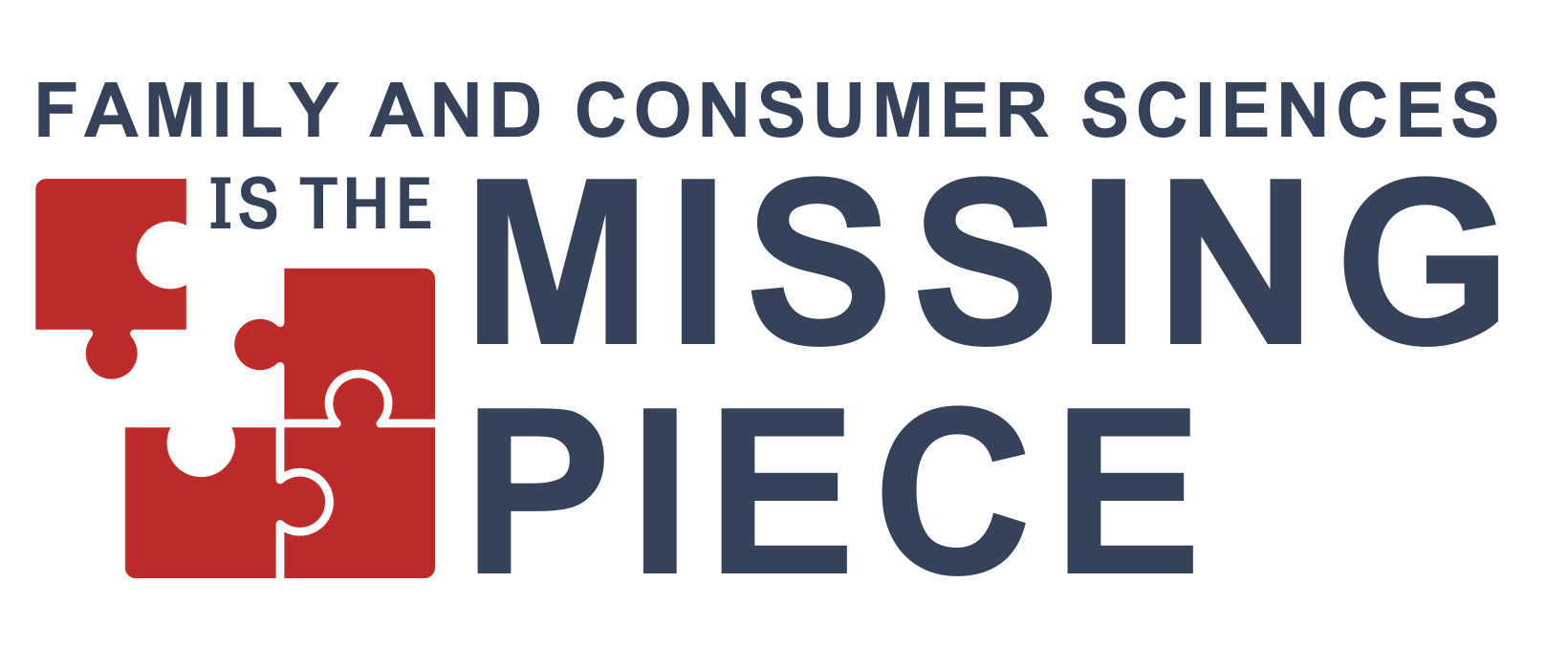 Join FCCLA in Advocating for a Family and Consumer Sciences Career Cluster as Part of the National Career Clusters Framework
Advance CTE Needs Your Feedback
Advance CTE has issued an essential call to action, and your voice matters now more than ever. They have published the National Career Clusters Framework National Implementation Survey, which is open for feedback until December 1, 2023. This survey offers a unique opportunity for you to share your perspective and help shape the future of career readiness.
---
FCCLA's Call to Action
We call upon all FCCLA Advisers, Members, and Supporters to participate in this survey. Together, we are advocating for adding the missing Career Cluster - a Family and Consumer Sciences (FCS) Career Cluster within the National Career Clusters Framework. This cluster would encompass and recognize the wide-ranging impact and importance of FCS content.
---
Why We Need an FCS-Specific Career Cluster
FCS is the Missing Piece
FCS is a versatile cluster of programs offering diverse career opportunities, from culinary arts and hospitality management to fashion design and family services. These careers address essential workforce needs and are connected by an integrative skill set. Recognizing FCS as its own career cluster in the framework will highlight the breadth of professions students can pursue and the post-secondary programs that provide instruction past high school.
---
How You Can Take Action:
Be the Change for FCS
The National Career Clusters Framework is undergoing a significant transformation, and your involvement is crucial. We encourage you to complete the survey, provide detailed responses, and advocate for an FCS-specific Career Cluster.

Take the Survey:
When completing the survey, select the areas where FCS content is taught, such as Arts, AV/Technology & Communications, Education & Training, Hospitality and Tourism, Human Services, and STEM

Provide Specifics:
In your survey responses, please offer detailed information, evidence, and a rationale for your answers. Justify why an FCS-specific Career Cluster is essential. Use quantifiable metrics and case studies to substantiate the need for this cluster. Address gaps in the current framework where FCS fields could offer valuable contributions.

Collaborate with FCCLA:
Work closely with the FCS Division of ACTE, AAFCS, and FCCLA to advocate for the inclusion of an FCS-specific Career Cluster. Use the resources and data on this page to customize the draft letter to share your message on why there should be an FCS-specific Career Cluster.  Then, send your letter to the Advance CTE Board of Directors and staff.
Help us ensure Advance CTE hears our call that "Family and Consumer Sciences is the Missing Piece" in the National Career Clusters Framework.
Thank you for your dedication to Family and Consumer Sciences and the future of education. Your efforts are making a real difference.