National Executive Council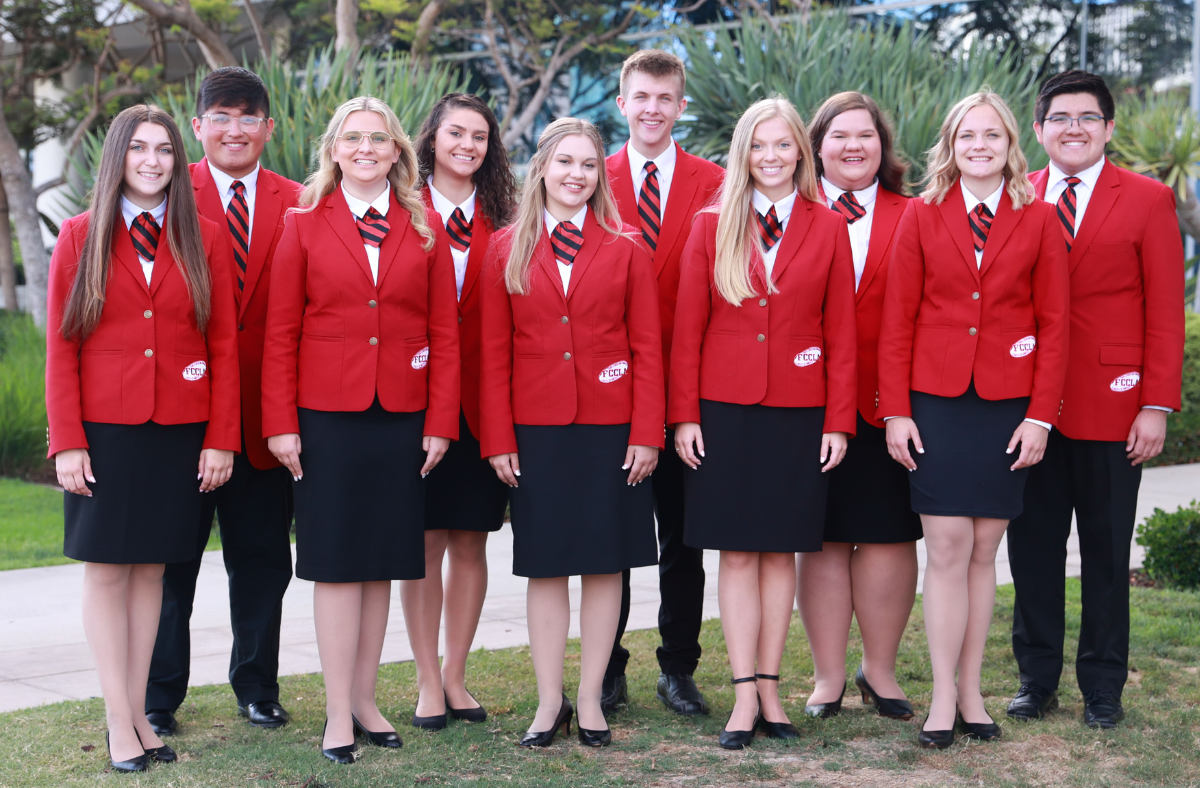 National Officer Request
If you would like a National Officer to visit your Chapter, District/Region, or State to present a workshop, give a keynote presentation, work with your State Officer team, and/or give greeting, please request their attendance through the National Officer request form. Members of the National Executive Council may also be requested for a virtual appearance or to host a webinar using the National Officer video request form. All requests should be sent at least three weeks prior to the date of the local in person or virtual meeting or due date of the video request.
---
Ten youth leaders elected annually at FCCLA's National Leadership Conference make up the National Executive Council and serve a one-year term as the representative body of FCCLA. The National Executive Council's primary function is program development, program implementation, and public relations.
The NEC have the following responsibilities:
Review the aims and objectives of the national program of Family, Career and Community Leaders of America.
Recommend the establishment of programs, projects and activities.
Plan the program for the national meetings sponsored by the national organization.
Conduct the official business of the organization at the National Leadership Conference.
Interpret and advocate the goals and program activities of Family, Career and Community Leaders of America to groups and individuals within and outside the organization.
FCCLA's National Executive Council work as a team throughout the year. The ten positions that make up the National Executive Council include: