Resources
you are invited to attend a combination of capitol leadership and national fall conference (NFC) this fall in Washington, D.C.
It's your choice - attend one or both conferences!
Registration is Open!
 
Capitol Leadership is a great opportunity to come together with youth leaders across the nation to use their voice and share their passion to meet with congressional leaders and promote Career and Technical Education (CTE) and Family and Consumer Sciences (FCS) education for every student in every state in every school.
Don't miss this opportunity to come together for the Ultimate Leadership Experience!
Hyatt Regency Washington on Capitol Hill
400 New Jersey Ave NW
Washington, D.C. 20001
Capitol Leadership: November 4-5, 2021
National Fall Conference: November 5-7, 2021
"Capitol Leadership is an amazing opportunity, from networking with other passionate FCCLA members to advocating on Capitol Hill for FCS education and FCCLA—all while being in the dynamic city of Washington D.C. Capitol Leadership is by far one of my favorite times of the year!"

- Colten Sedman, 2019-2020 National Vice President of Public Relations
"FCCLA's Capitol Leadership in Washington, D.C. is life-changing. Not only do you have the opportunity to advocate for Family and Consumer Sciences and Career and Technical Education, but your knowledge and passion continues to grow as you connect with members across the nation and share Your Story with legislators."

- Brisa Hernandez, 2019-2020 National Vice President of Development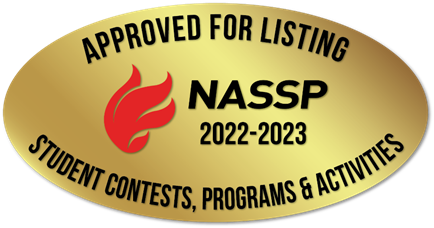 The National Association of Secondary School Principals has placed this program on the NASSP National Advisory List of Contests and Activities for 2021-2022.