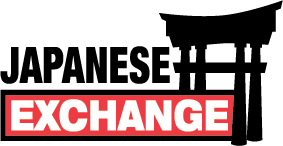 Are you ready for a journey that will redefine your understanding of the world? Welcome to the FCCLA Japanese Exchange Program, your ticket to a six-week immersion experience like no other. Made possible by the generous sponsorship of the Kikkoman Corporation and administered by Youth For Understanding USA (YFU), this scholarship is valued at over $9,995.
At the heart of the Japanese Exchange Program lies a profound belief: true international understanding is born from personal experiences. We believe in the power of family living as the foundation of overseas learning. By embracing the day-to-day life of another country and its people, you'll gain a deep insight into global issues, broadening your horizons in ways you never thought possible.
Imagine a summer in Japan that will stay with you forever. Picture yourself in the midst of time-honored traditions, from savoring the serenity of a traditional tea ceremony to mastering martial arts, and even immersing yourself in the lively atmosphere of local summer festivals. This is your chance to seize the call of Japan. Don't hesitate to apply for the FCCLA Japanese Exchange Program and embark on a journey that promises cultural immersion, personal growth, and memories that will last a lifetime. Japan is ready to welcome you with open arms.
---
Summer 2024 Scholarship
Eligibility Criteria
Age Requirement: Applicants' birthdate must fall between April 2, 2006, and March 31, 2009.
Open to all nationally-affiliated FCCLA members in good standing.
Non-U.S. citizens are permitted to apply.
Previous recipients of YFU scholarships to Japan are ineligible for this scholarship.
Applicants must maintain a minimum GPA of 3.0 on a 4.0 scale.
Important Dates:
Application Deadline: January 31, 2024

Program Departure: Late June

Program Return: Early August
Scholarship includes:
Round-trip international airline travel

Round-trip domestic airline travel

Placement with a carefully selected host family; recipients tend to be placed in the Tokyo/ Kanto region.

Regional orientation for scholarship recipients and parents

Preparatory materials

Mandatory Japan-specific orientation

Support services in the host country

Comprehensive Insurance
Scholarship Recipients are Responsible for:
Passport

Visa fees (if necessary)

Any excess luggage tariffs

Personal spending money

Within one month of returning home, the student must provide a report and photos detailing their exchange experience to Kikkoman.

Upon returning home, scholarship winners are expected to complete at least one presentation in their school or community to share their experiences, teach others about the culture in their host country, and encourage other students to participate in foreign exchange.
Additional Notices:
All applicants will be notified of their status (via email) in April.

Students may not miss orientation or arrive late in Japan. Additionally, students may not schedule to leave the program early or extend their stay in Japan. All students must fly to and from Japan together.

Scholarship programs are subject to change or cancellation without prior notice.
---
Apply For The Scholarship
Interested in applying? Applications must be submitted directly through the application process on the YFU website. Please visit their website for the full scholarship details and additional information regarding the program. If you have any questions, please email programs@fcclainc.org. 
---
Testimonials
"I could not me more grateful for this life-changing experience. It has taught me so much about acceptance and finding common ground among differences. I loved absolutely every second of my stay, having glided through it without culture shock. It has been the greatest experience of my life so far, as I have built strong relationships that transcend continents, navigated the techniques to locating common ground among different cultures, discovered beautiful art, and immediately loved my Japanese family from the moment I met them. This experience has shown me the world, in contrast to my small farming community, where so many know so little about worldly hardship, difference, and understanding."

- Ysabeaux Ng
"My experience in Japan was no doubt a once in a lifetime opportunity. The long application process, waiting for a result and overall fear of going was more than worth the memories I've gained. I would recommend this opportunity to anyone who thirsts for new adventure. My trip to Japan has inspired me to try so many new things in life. This opportunity that FCCLA gave to me took my inner flame and ignited it into a firework!"

- Hannah Zickefoose