National Leadership Conference
More than 4,500 members, advisers, and supporters from across the country participated in FCCLA's first-ever Hybrid National Leadership Conference. Whether attending virtually or in-person, FCCLA challenged all conference attendees to grow "Beyond Measure" through career exploration, virtual networking, Competitive Event recognition, professional development opportunities, student-led leadership sessions, and more!
Although the in-person version of the 2021 Hybrid National Leadership Conference in Nashville, TN has come to a close, all registered attendees still have access to the virtual platform until Friday, August 20, 2021, at 11:59 PM ET. Be sure to relive the conference, reconnect with old or new friends, and revisit your favorite sessions now before the platform expires. Also, don't forget to save the resources you've collected in your virtual red backpack to your desktop for future use.
We hope in attending this year's conference you were able to reset, renew, and recharge for a successful 2021-2022 school year and look forward to seeing you all in person next summer in San Diego, CA as we "Make it Count!"
---
Questions?
We appreciate your patience and support as we work through these processes to provide an opportunity for choice and participation for all members. Please direct questions as follows:
Conference Questions:
Email: meetings@fcclainc.org
Phone: 703-476-4900
Competitive Event Questions:
Email: competitiveevents@fcclainc.org
Phone: 703-476-4900
Elections, Youth Sessions, Adviser Professional Development Sessions:
Email: leadership@fcclainc.org
Phone: 703-476-4900
---
NASSP Approval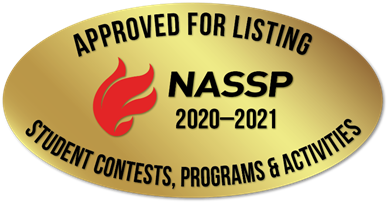 The National Association of Secondary School Principals (NASSP) has placed the FCCLA 2021 National Leadership Conference on the National Advisory List of Contests & Activities for 2020-2021.
---
Future National Leadership Conferences
June 29 - July 3, 2022 • San Diego, CA
July 2-6, 2023 • Denver, CO
June 29 - July 3, 2024 • Seattle, WA