FCCLA/LifeSmarts Knowledge Bowl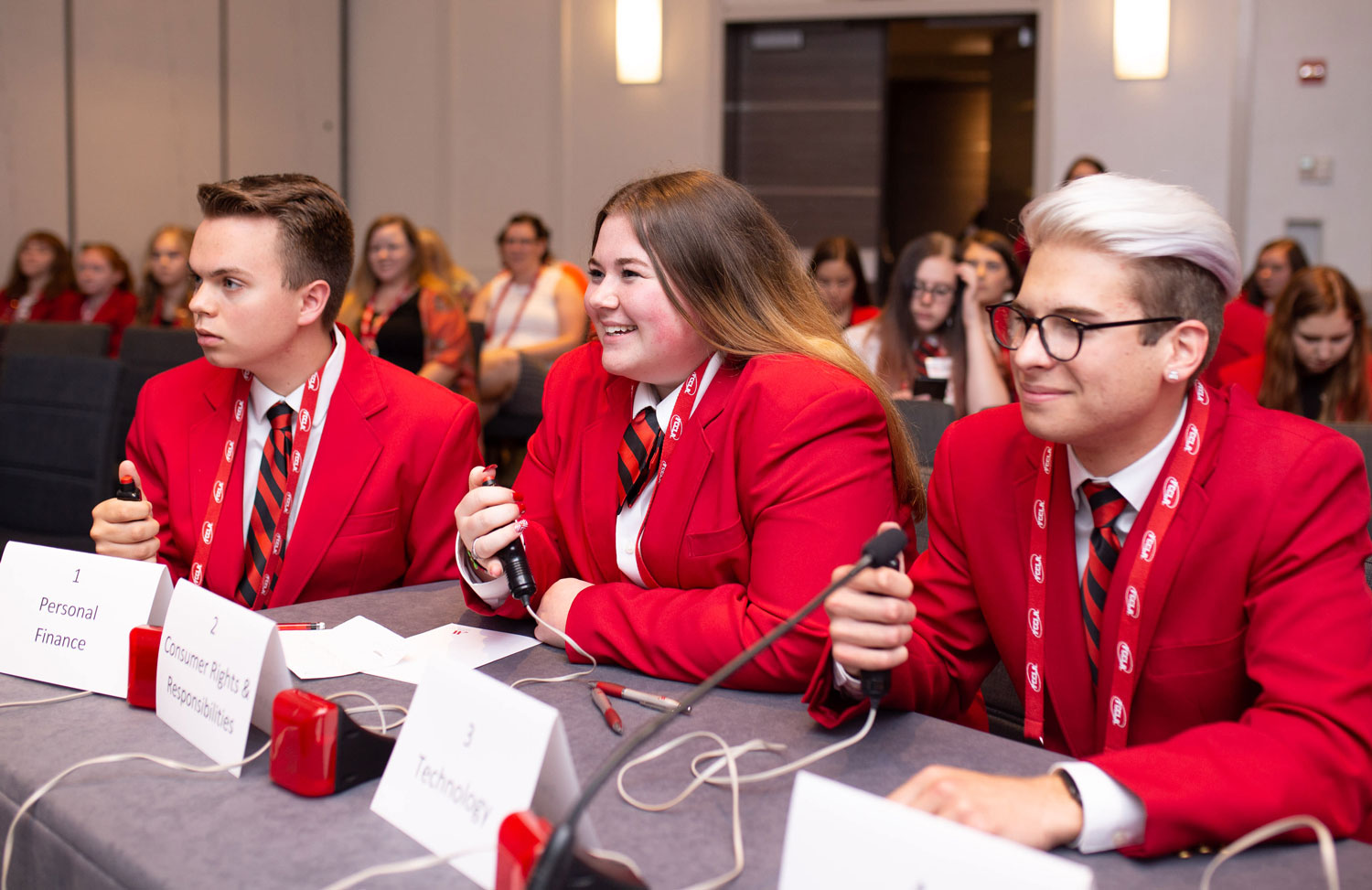 FCCLA/LifeSmarts Knowledge Bowl is a team competition that challenges students' knowledge in six content areas:
Personal Finance
Consumer Rights & Responsibilities (to include Family, Career & Community Studies)
Technology (to include Fashion & Housing Design)
Health & Safety (to include Food Sciences & Nutrition and Early Childhood & Human Development)
Environment (to include Hospitality, Tourism & Recreation)
FCCLA Knowledge
Questions come from a variety of sources. Preparation resources include resources found at www.LifeSmarts.org and in Family and Consumer Sciences textbooks, reference guides, content area websites, National FCCLA website, and other local or online resources.
 
FCCLA/LifeSmarts Knowledge Bowl Guidelines are included in the 2021-2022 Competitive Events Guide, located in the FCCLA Adviser and Student Portals (coming soon).
Email competitiveevents@fcclainc.org with any FCCLA/LifeSmarts Knowledge Bowl questions.
Congratulations to the 2021 National Championship teams!
1st Place - Clark FCCLA, South Dakota
2nd Place - Bartlett FCCLA, Texas
3rd Place - Selah High School FCCLA, Washington