Presentation Opportunities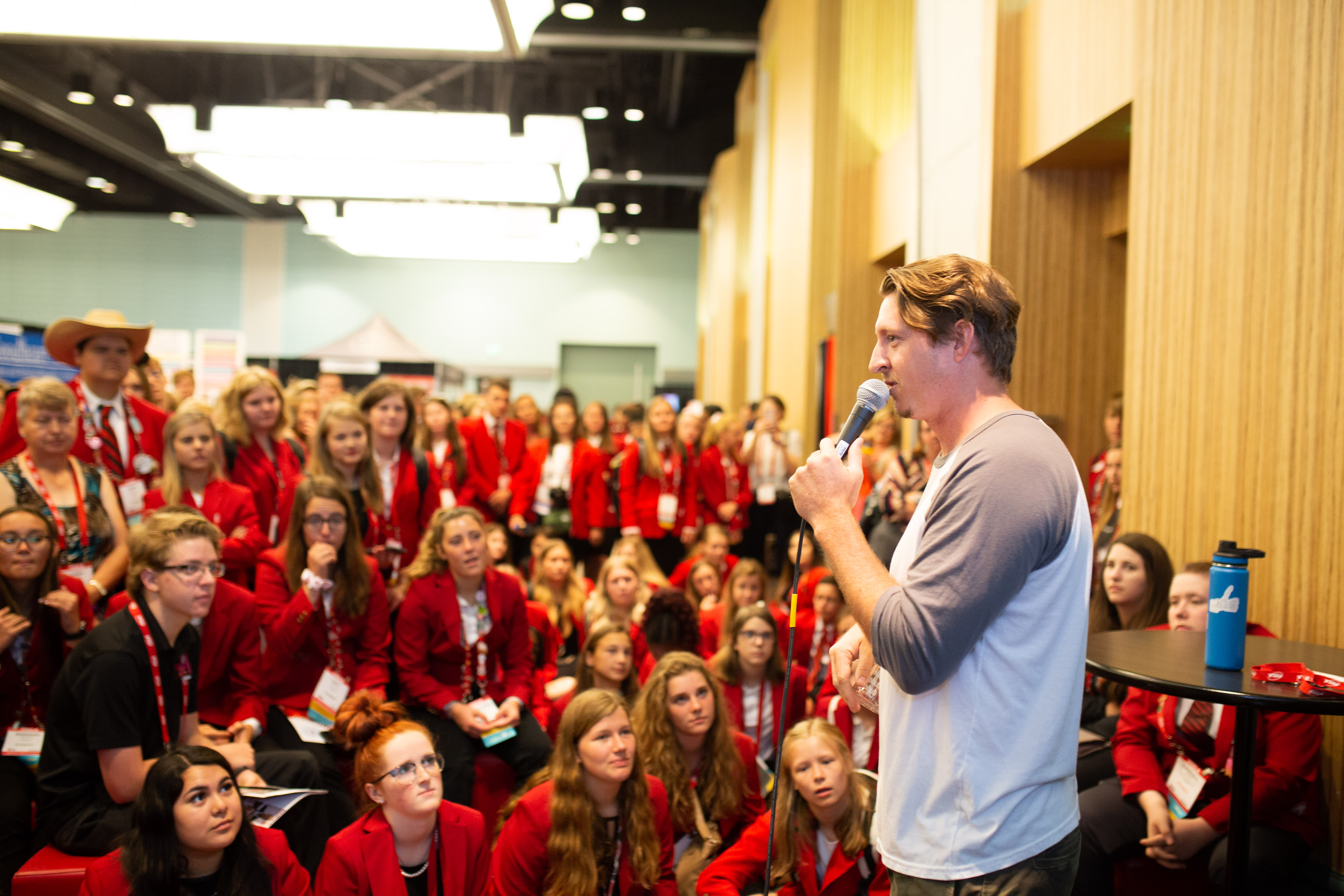 FCCLA offers all National Leadership Conference (NLC) participants the opportunity to submit a proposal for consideration to present at the 2020 NLC in Washington, D.C. Presenting at FCCLA's NLC is the perfect opportunity to provide expertise and help drive change, learn from FCCLA's attendees and adopt new practices, or connect with like-minded individuals. Make plans now to host and apply today for the opportunity to present at FCCLA's National Leadership Conference, July 5-9, 2020!
Proposals that include interactive sessions inviting participant dialogue, modeling strategies, examining topics relevant to conference themes, encouraging critical inquiry, demonstrating informed action, and emphasizing interdisciplinary integration are encouraged.  
FCCLA is currently accepting presentation proposals for the following opportunities:
Interested in hosting one of these exciting presentation opportunities? Be sure to submit the 2020 NLC Presentation Proposal Application by the deadline on April 1, 2020. Use the presentation application questions as a guide to help you when submitting the online proposal form.
---
Important Dates:
May 1, 2020 – Presentation proposal deadline
May 1, 2020 – Must be registered for NLC by this date to be considered
May 15, 2020 – Selected presenters will be notified and sent a confirmation letter to sign
June 1, 2020 – Signed confirmation letter is due back to FCCLA
July 5-9, 2020 – National Leadership Conference in Washington, D.C.
---
Notices:
FCCLA does not reimburse conference presenters for registration, travel, or hotel expenses.

Commercial solicitation is prohibited at all presentations. If you are representing a commercial interest, your presentation must be educational in nature. If the essential purpose of a proposal promotes books, materials, or services for sale, it will not be accepted. 

FCCLA seeks to continually expand the representation of and build capacity for diverse perspectives within the organization. Diversity is an inclusive concept which encompasses, but is not limited to race, ethnicity, class, gender, age, sexuality, ability, educational attainment, spiritual beliefs, creed, culture, tribal affiliation, nationality, immigration status, political beliefs, and veteran status. Please take into consideration these equity, diversity, and inclusion statements as you develop your content and prepare your presentation proposal.